So as I've been promising, a few more details about my Sister's trip.
Sibling relationships vary so much, don't they?! I know relationships that can hardly be labeled that & I've seen siblings closer than close.
My Sister and I are as different as they come.
We look completely different, for starters. I used to tease that she was adopted, but in reality I can see a bit of both of my Parents in her.
I'm notorious for having expectations when it comes to most things in my life. How my wedding would be, all the way down to the looks people would give me. How a conversation will go (my way, of course!)- or how my Sister's trip would be. I knew exactly what our conversations would be like & that our time together would change our lives.
Julie is laid back, stress free (at least on the outside). She is adventurous, a social butterfly, active- she loves to be out with friends, sun bathing as much as possible. She doesn't feel the need to talk out her feelings all of the time.
She can leave things be.
...I can't.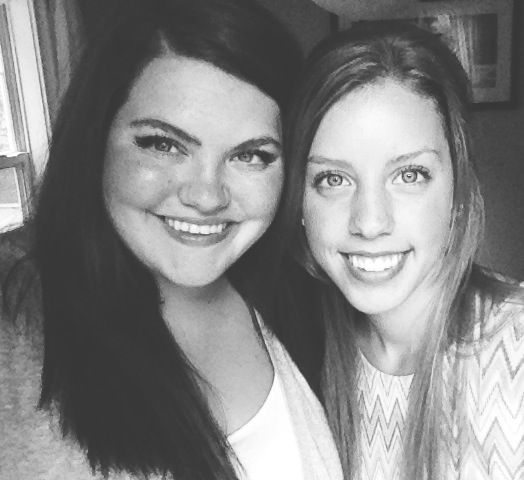 As expected, we got into a pretty good argument. About something stupid, of course, but in the end- it affected both of us more than we anticipated.
There were tears, vent sessions with Parents and Spouses and Friends.
My heart was broken. For lots of reasons, but thinking back, I really think it had a lot to do with the expectations I had put on both of us- and them not being realistic with our differences.
The day before Julie left, we spent hours in my in-laws swimming pool, floating on noodles, being attacked by giant mutant flies...and having the deep conversations I had been longing for.
I came to the conclusions before we started asking about & explaining our feelings- that A) God was in control. He knew the desire of both of our hearts and B) The Bond that we as Sisters have/will have, would come in God's timing. Not mine.
And it did.
I can honestly say that I understand mine & Julie's differences and I have peace about them. I love her so much. I will protect her with all of my might (against her wishes, sometimes!) and I'm so proud of who she's becoming.