Those of you who follow me on Facebook know that I have had a lot of extra time on my hands over the past Week.
I sprained my ankle while at the park with the children I care for. I went down a slide (cue laughter) and landed really....wrong. So an ER trip, crutches, ice, and some motrin later- I'm still on "bed rest".
While I wish it were for other reasons, resting has been good. I am able to spend more time on my devotions and I've been able to put more thought into what I want to implement into my lifestyle to make it healthier. Food is hard for me (and right now, so is working out!)- I love flavor and I love to eat good food. Up until the last few Months I haven't really considered food..."fuel"- as ridiculous as that sounds. It was all about taste and how it fulfilled wants and cravings. So, slowly but surely (emphasis on slowly) I'm rearranging my thoughts and habits when it comes to eating. I don't want to deprive myself, but instead teach my body to crave other, healthier, things.
So below I have a recipe for "Carrot Fries"- it was a great addition to my lunch today and would also be a great, family-approved side. So much flavor!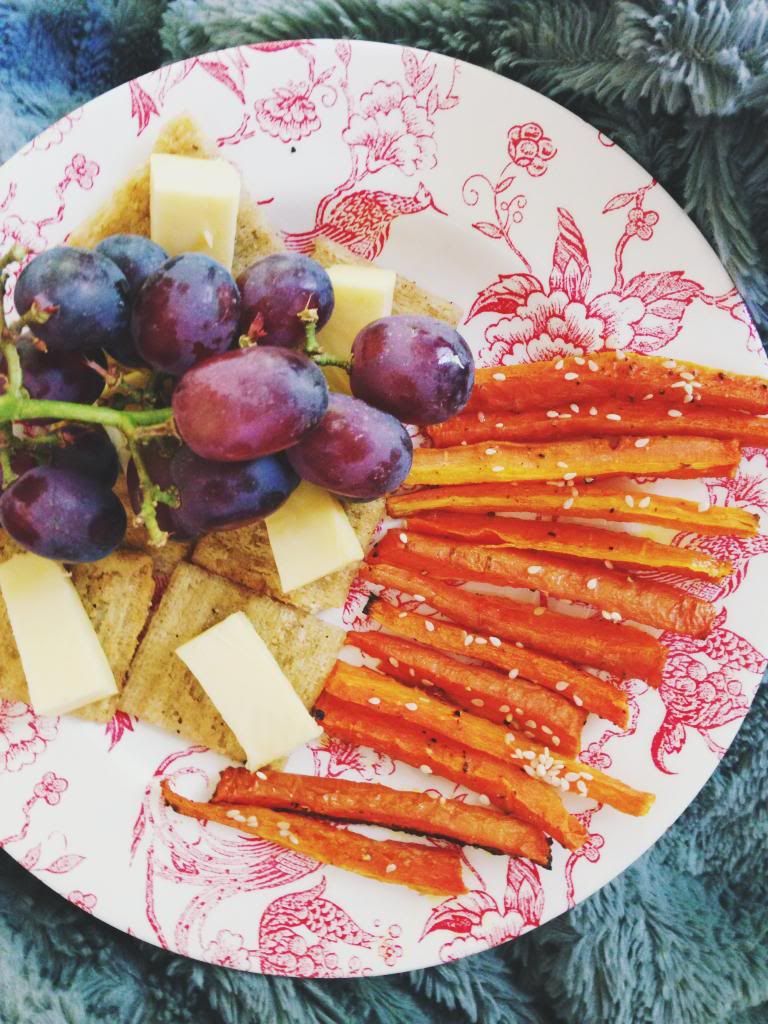 I originally found the recipe for "Carrot Fries" on
this youtube channel.
I added my own little twist to the ingredients and made a scrumptious side to my lunch.
I was pretty apprehensive about the taste- but they were soft, a bit sweet and slightly savory with the addition of the pepper and garlic. Delish!
You Need: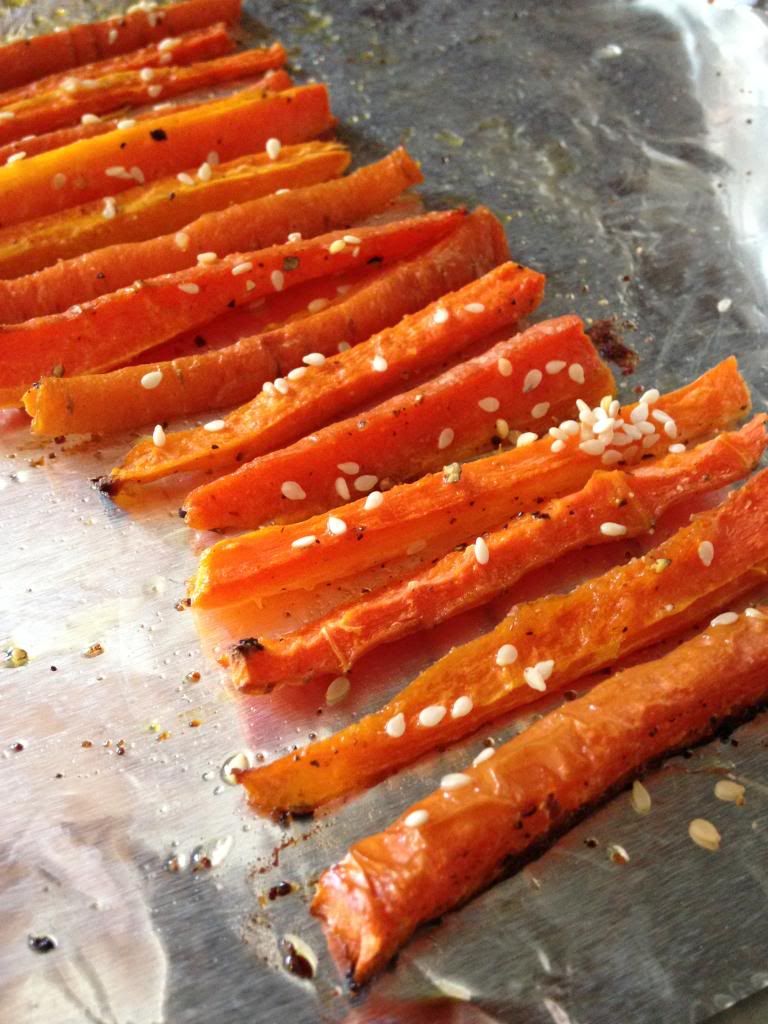 Full-size Carrots
Oil of Choice
Seasons of Choice
To Make:
Cut ends off the carrots- and then continue to cut the carrots in halves until they're "fry size".
Toss them in oil and seasonings.
Place them on a foil-lined baking sheet and bake at 450' for 20 minutes.
* I used one large carrot, small amount of olive oil, garlic salt, pepper, and sesame seeds for crunch.
Hope you give these a try and enjoy them!