Thank you for continuing to follow- even though there hasn't been anything to follow in a ridiculous amount of Days.
Sorry about that.
So, I had promised last post that there would be a few pictures of how I had arranged our dining/living area- so here they are.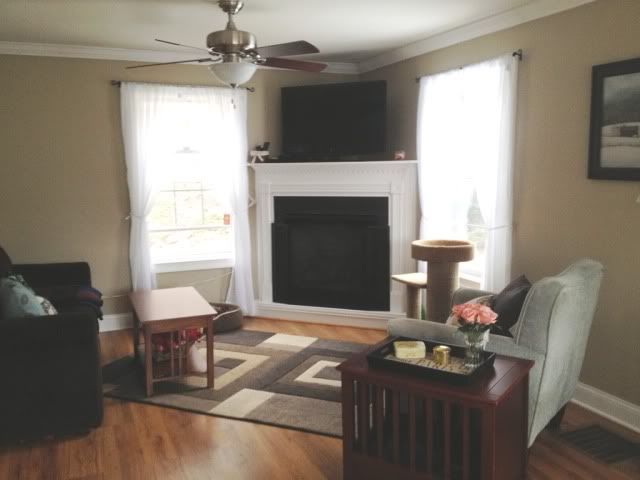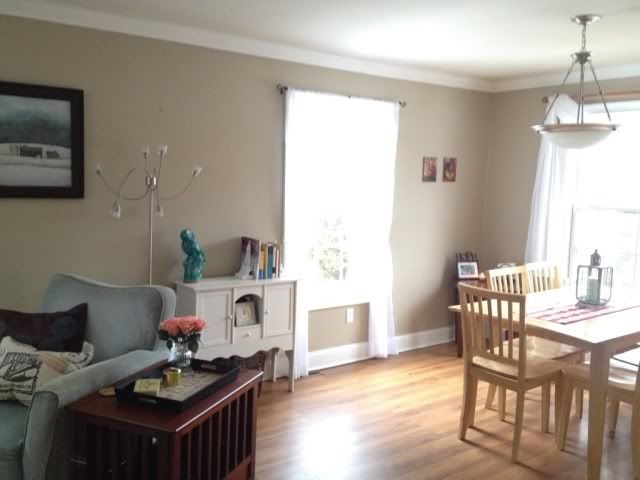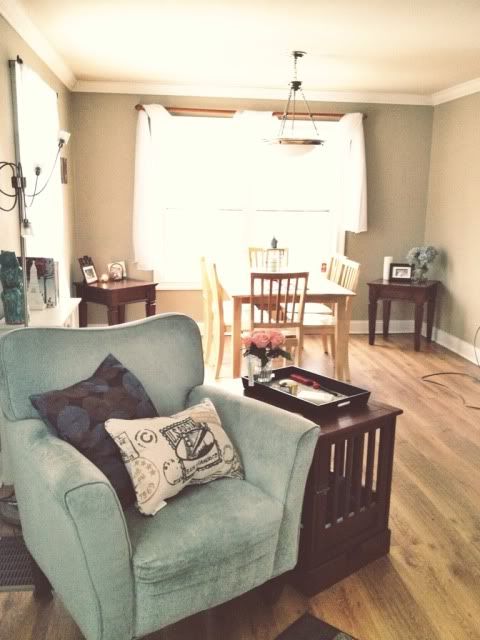 How cool is our little "crate" for Pip? Doubles as a side table! Our *actual* end tables are floaters in the back- we don't use them but we have no where else to put them currently. Can't wait to get rid of them and start matching furniture!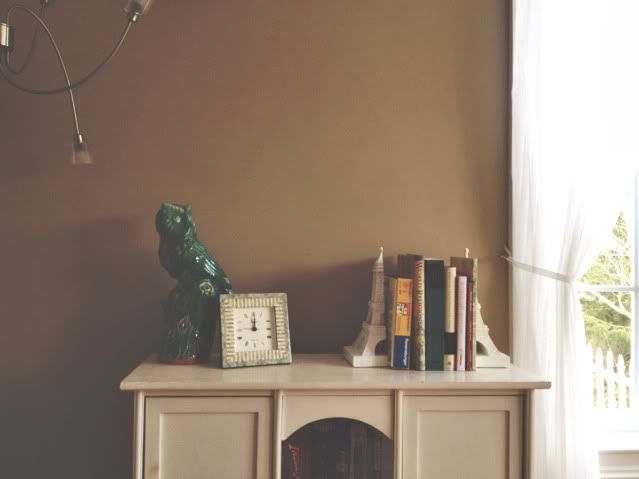 Favorite little nook currently :) How cool our my bookends?! House warming/birthday gift from my dear friend, Abbi.
On a sad side note, our little Pip, whom we've only had about a Month, is nearly completely blind, bizarrely since yesterday.
Think of us as we take her to the Vet in a few Weeks & have to practice our patience a crazy amount.