Broke the 150 followers barrier- thanks guys! :)
Easter feels so different the older I get- do you feel that at all?
When I was little I'd go all out with the lace gloves, poofy dress & the stylin' hats. These days, I'm lucky if I remember to get a new dress in time for Sunday.
Overall, the Day was good for us. Blessed to have a good Church Family with excellent cooking skills & In-Laws to honor the Day with.
I am looking forward to just "relaxing" this next Week, though.
No cooking.
No obligations.
Just time with my Hubs & Kitties.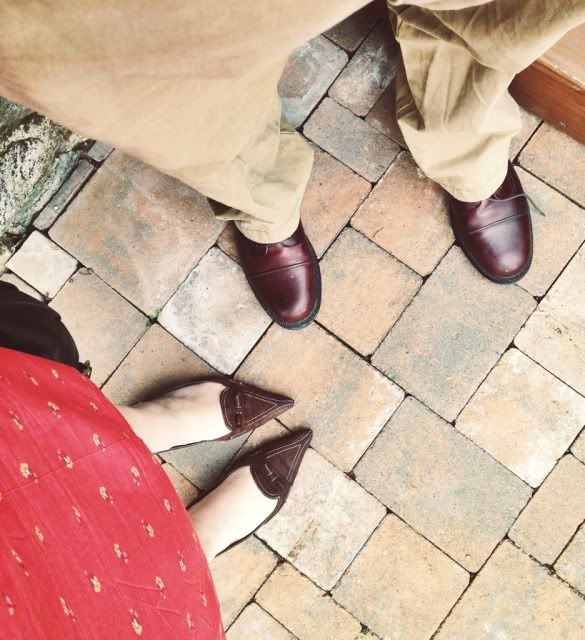 For those of you who read my last post- it has been a really rough couple of days emotionally.
My Sister in Law picked up some mini daffodils for me - and it immediately brought a smile.
Sometimes, it's the little things.
It's actually been
feeling
like Spring now, yes?
I love it! It's inspired me to try iced teas from Starbucks instead of iced coffees. A little healthier, at least :) Any favorite drink suggestions that are a bazillion and a half calories?