Hello
Monday.
I have Mondays off for the next Month, so I can't really complain about it being Monday. But rest assured, come July- I'll be back with the best of you to be thoroughly annoyed with Mondays :)
This past Weekend was spent getting an early Morning Starbucks drink, which I haven't had in awhile. The coffee was absolutely divine- apparently going in at 6:30 has it's benefits! Not to mention, the sunrise lighting the sky was gorgeous. It made me instantly happy.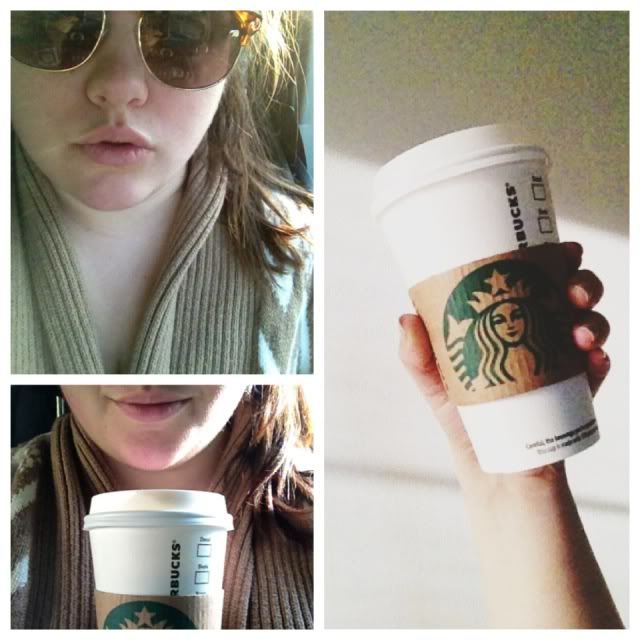 Husband and I did some yard work yesterday afternoon, but then ventured out for a nice drive & went to our new favorite spot. It was beautiful & peaceful- and better yet, a Gentleman had brought his dog and they spent their time bonding over a tennis ball :) I love seeing animals happy.