I've been in Michigan visiting my Family for 2 full days now, and while sickness seems to be going around, I'd be happy to stay here for a very long time. (Longer than 5 days, surely!)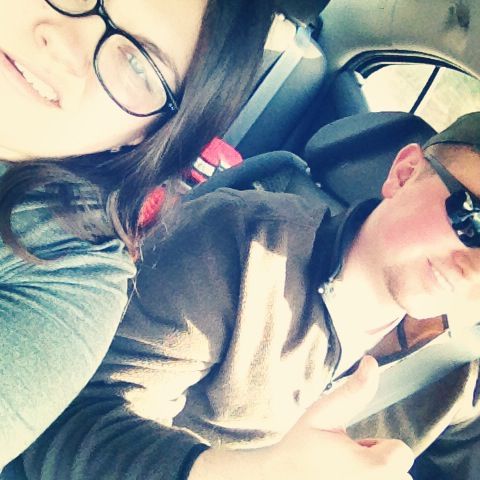 (13 hour drive commences. We didn't look this great after like...two hours.)
I've been thrifting with my Mom & already spent my entire allowance for "whatever". (I guess that's what I get....My Mom is a "Shop Queen" !)
I bought a Farm House painting for our new house. I love it. Reminds me of the good ole Midwest!
My Parents adopted a second little doggy, Runway.
He is SO sweet. About a year old- and just the cutest little fur ball.
Kyle has been trying to convince me to pack him in one of our suitcases when we leave :0)
I'm thinking about it....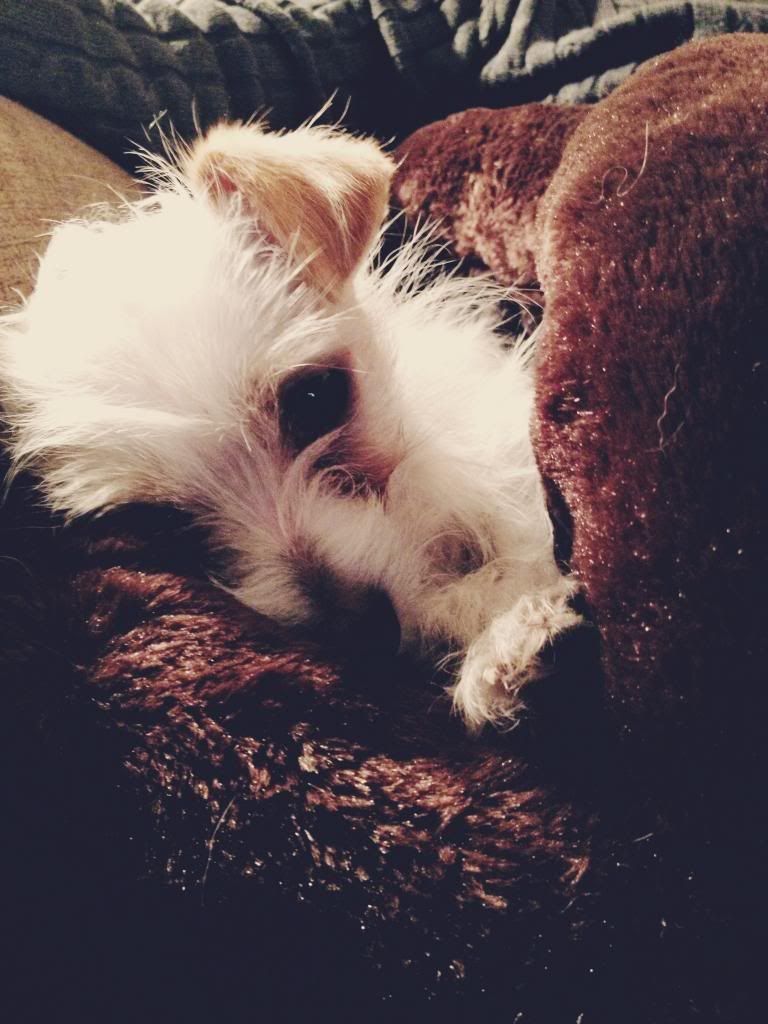 Being home is always so bittersweet for me.
More sweet than bitter, of course.
For any of you that have left your Family for another State (or Country!) you know what it's like.
I come back to Michigan and feel like myself.
Hugs and Hellos are around every corner. Familiar faces are everywhere. Laughter is constant.
It's just great.
It's hard to leave.
Every time.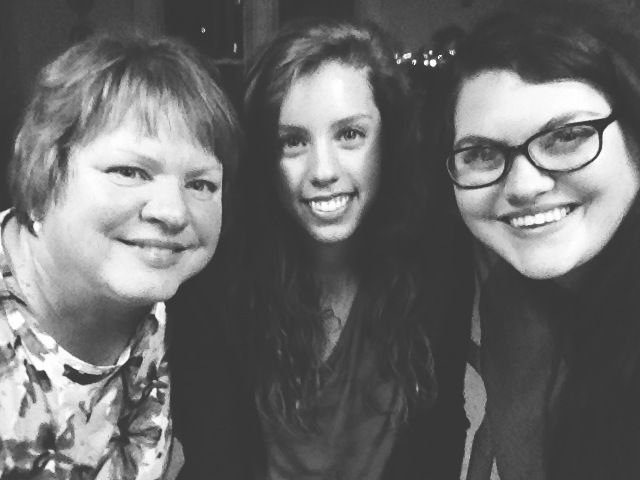 It's almost Christmas, people!
Get those gifts! :0)