I'm trying my best to blog a bunch this week.
Partly to make up for my absence last week, but also because next week I'll be partying it up with Family in Michigan & may be around less :)
Do you keep a Journal?
Growing up, starting at a ripe age of....8ish?
I owned a Diary or 5.
I especially liked the little books that had a lock & key.
Felt so much more "legit" and like I had my very own little secret to protect.
Now, while blogging has been a great outlet for me, I still have one Journal that I write in from time to time.
I got it before getting married, with the intent of documenting my Married Life.
I dream of my Children reading it later on & forming some understanding on who their Parents are.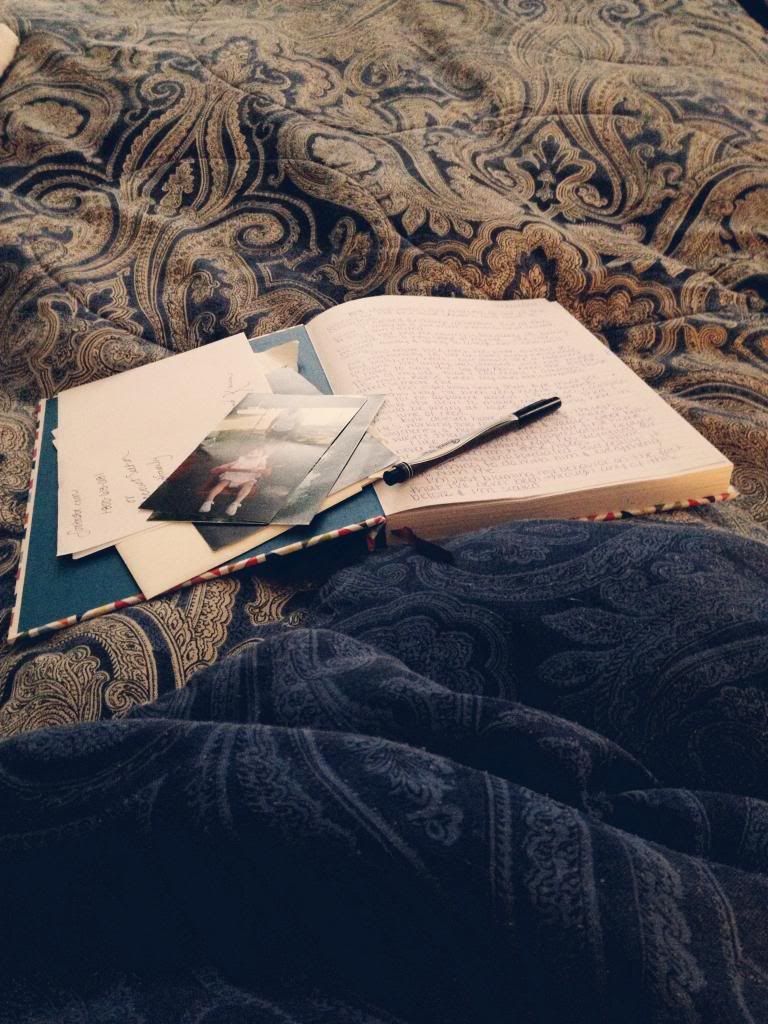 Being sick has given me an ample opportunity to curl up in bed and write some fun Marriage Memories over the past Year (shame) that I haven't touched the Journal.