Happiest Valentine's Day to you all! :)
Hope you're having a good day wherever you are & are celebrating love.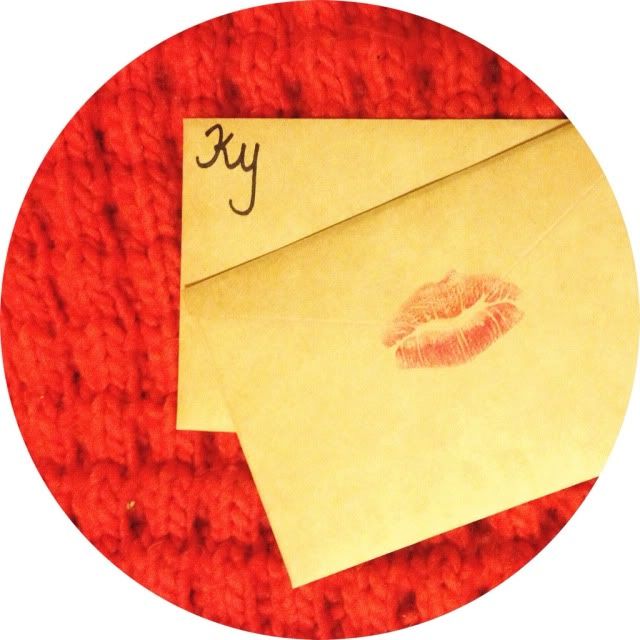 Last Year, Kyle took me to an extremely fancy French Restaurant. It was awesome & an experience for us both. We tried escargot!
This Year though, after moving recently, I just wanted a low key evening. I told Kyle I'd be down for Chinese take out & a movie :)
I also thought it would be fun to plan the Day- together.
I mean, I don't know anyone who does that & the day IS about both of us.
The idea hasn't grown on him entirely yet, but I'm working on it. I think it'd be fun!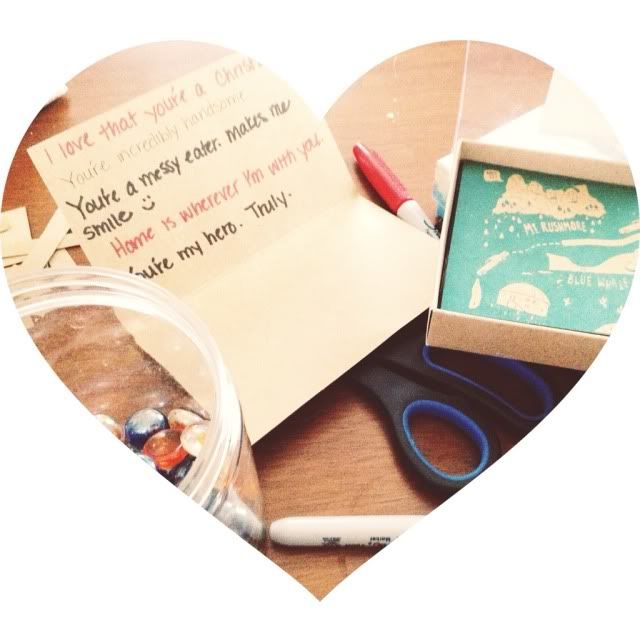 I'm becoming more accustomed with homemade Valentines gifts. Luckily, I've been blessed with a Husband who (seems to) appreciate them.
This year, it's three letters sealed with a kiss & a jar full of reasons why I love him.
I'm not sure what tonight will hold- but I'm excited! I'm happy to have my forever Valentine for another Year.