Hello, Friends!
Hoping you had a good weekend filled with everything...and maybe even some nothing :)
I made my first fritatta!
I woke up Sunday Morning craving something savory and had a bit of an urge to make something other than a plain ole' scrambled egg. So, I did!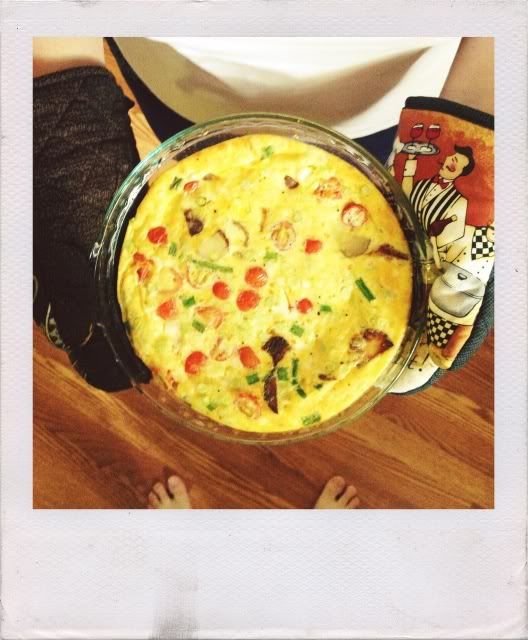 It was super good and Hubs ate 3 servings!
I used cherry tomatoes, scallions, baby reds, a bit of cheddar and parm cheeses- salt, pepper, milk & eggs. Delish!
I've also created a little instagram challenge for myself this Week.
I'm going to try posting one bedroom detail a day.
It'll be under the tag, #roomdaily or you can find me with "amosven".