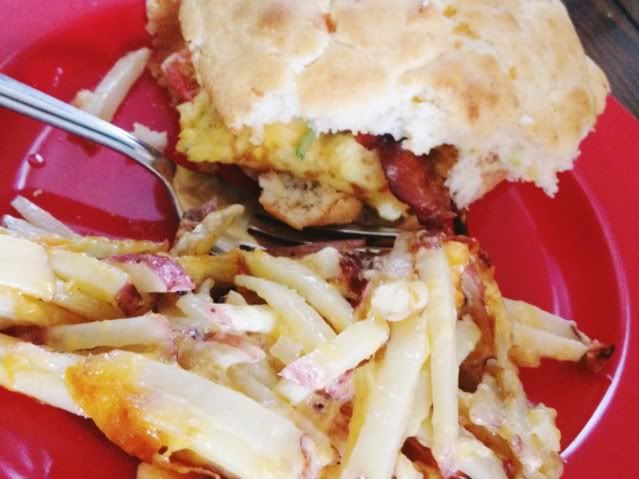 I'm definitely not a breakfast person, per se. I do enjoy biscuits and gravy from Cracker Barrel or all the delicious choices from The Essenhaus- but, I generally don't have a stomach for food early on in the day.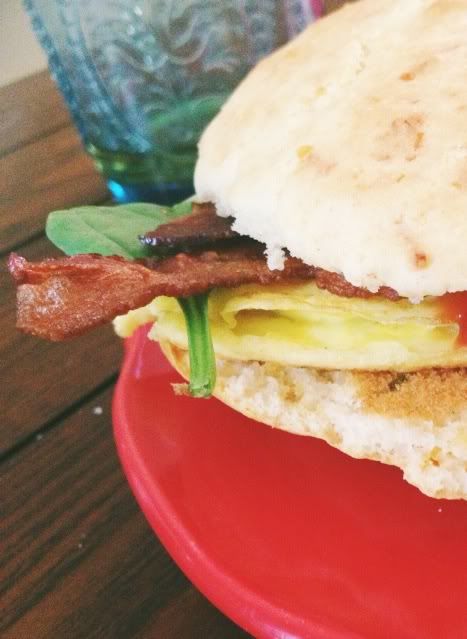 But today, I woke up wanting a good breakfast.
Something fresh & hearty.
After glancing into the fridge to check what we had, I made baked hash browns (thinly sliced potato strips, butter, cream, pepper, salt, cheddar) and Breakfast Sandwiches (Cheddar Scallion Biscuits with Egg, Tomato, Spinach, Onion, Bacon and Cheese). And I can't have breakfast without a coffee.
Morning? Complete.
What tickles your breakfast fancy?