O

ur Thanksgiving went down a little differently than either Hubs or I had anticipated.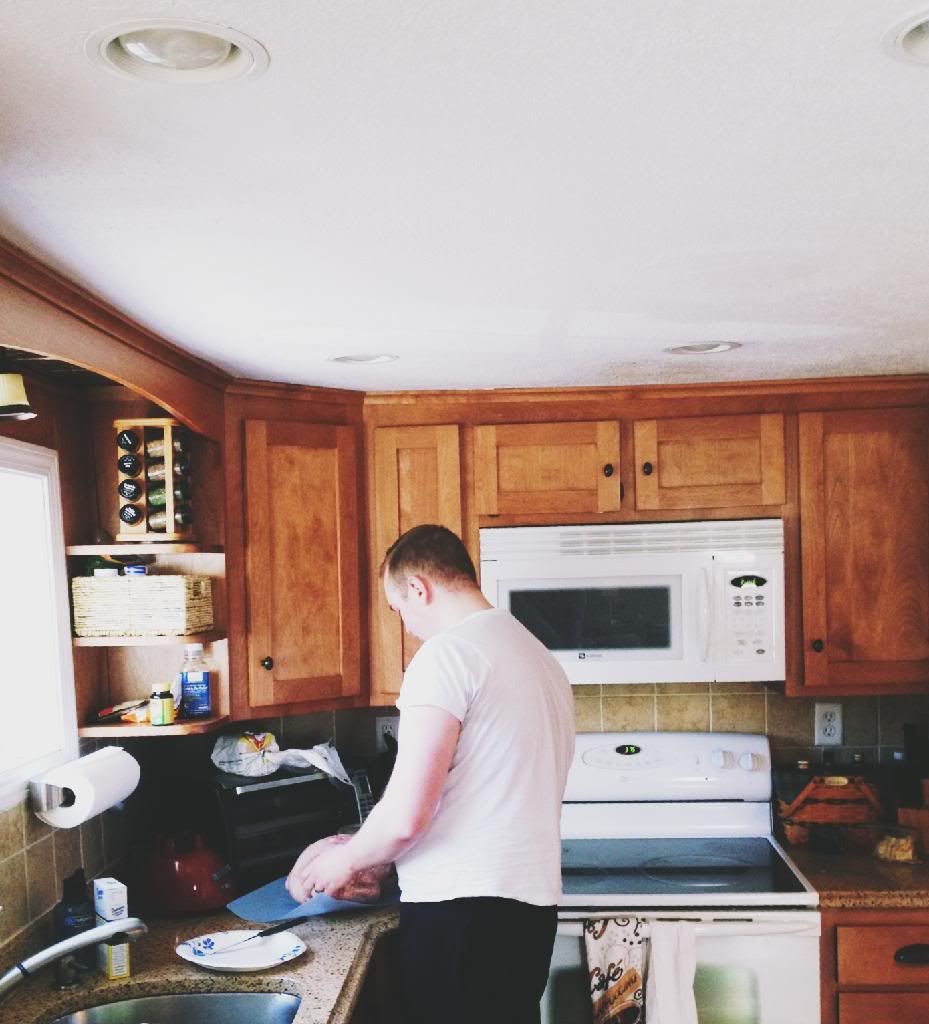 1) We woke up moody.
2) We had scratchy throats, runny noses, and coughs.
3) We realized our kitchen was tough to prepare Thanksgiving meals in.
4) We cancelled dessert at my in-laws, so that no one else was contaminated with our germs.
5) We spilled turkey juice, all over the floor.
6) Hub's Apple Crisp. Well. . . . . It was more like Apple Mush, bless his heart.
The whole day felt like this emotional-filled frenzy.
But a few super cool things happened, that totally trumped the ridiculous.
As I was preparing our Thanksgiving Table- I found myself staring the table down. Walking around it. Putting things on & taking things off. Finding perfect angles with my camera. Picking the best placement for table settings and making sure we had plenty of pretty dishes for photos.
But then, I don't know exactly what- maybe God- slapped me in the face and was like, "This is THANKSgiving! Enjoy yourself. Count your blessings."
So, instead of setting everything up for the perfect photo-filled Thanksgiving Blog today. I decided instead, to put my camera away. And dish up from the kitchen and enjoy a simply set table for my Husband and I.
It was calming.
It was peaceful.
There was good conversation.
And while that was freeing for me- realizing that as much as you, sweet readers, love photos of EVERYTHING. (I do!!) - sometimes it's nice to live inside each moment and then immediately store it in a little memory file. Instead of a blog post to amaze and astound.
One such moment, my favorite of the day, came when while clearing dishes- I handed Kyle a plate and he said, "Hey Babe? Thanks for being here. In Connecticut."
Ohhhhh my lanta.
I felt my eyes water a bit as I looked away with a smile, finding the next plate to hand over. Sometimes, those little things-confirm bazillions of other things.
Thanksgiving was sick-filled, love-filled, and apple mush-filled.
Hope your Day was just as fulfilling.