I find that while so many people are trying to stop focusing on social media (which is awesome!)- I'm trying to get more from it.
It's amazing to me how inspired I get from other's photos and captions via instagram- and recently there was a woman that I follow, who said that this Year she wants to "Light up the Room". And as soon as I saw that, I was like....BAM! YES!
This Year, I want to
light up the room.
Not with my out-of-this-world good looks, shockingly I know, but with my heart. With my smile. With my demeanor. With my attitude.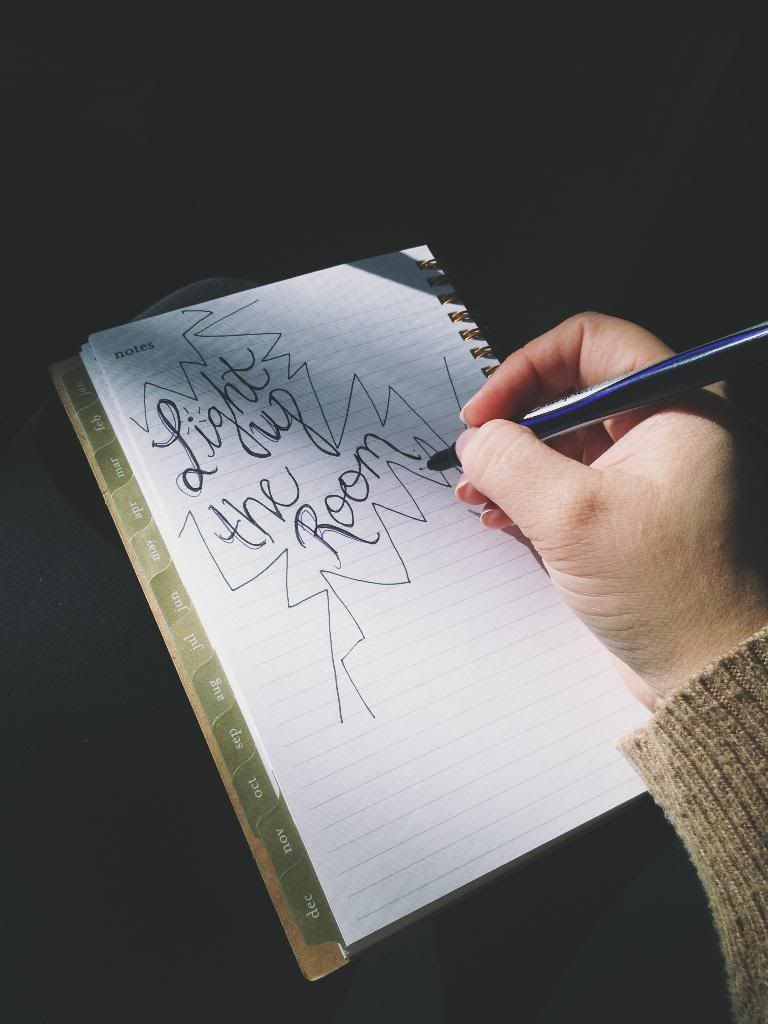 It's not going to happen over night- but I'm working on it. I'm absorbing good things from all over and applying it to my life.
To my knowledge, I've never been one to light up the room. In fact, I'm pretty sure that up until a few years ago, I completely gave off the wrong impressions with my unknowingly cranky glances and expressions. (Sorry about that, people! Apparently I just have a cranky face, haha).
I encourage you to do the same. Give off a good impression inside AND out.